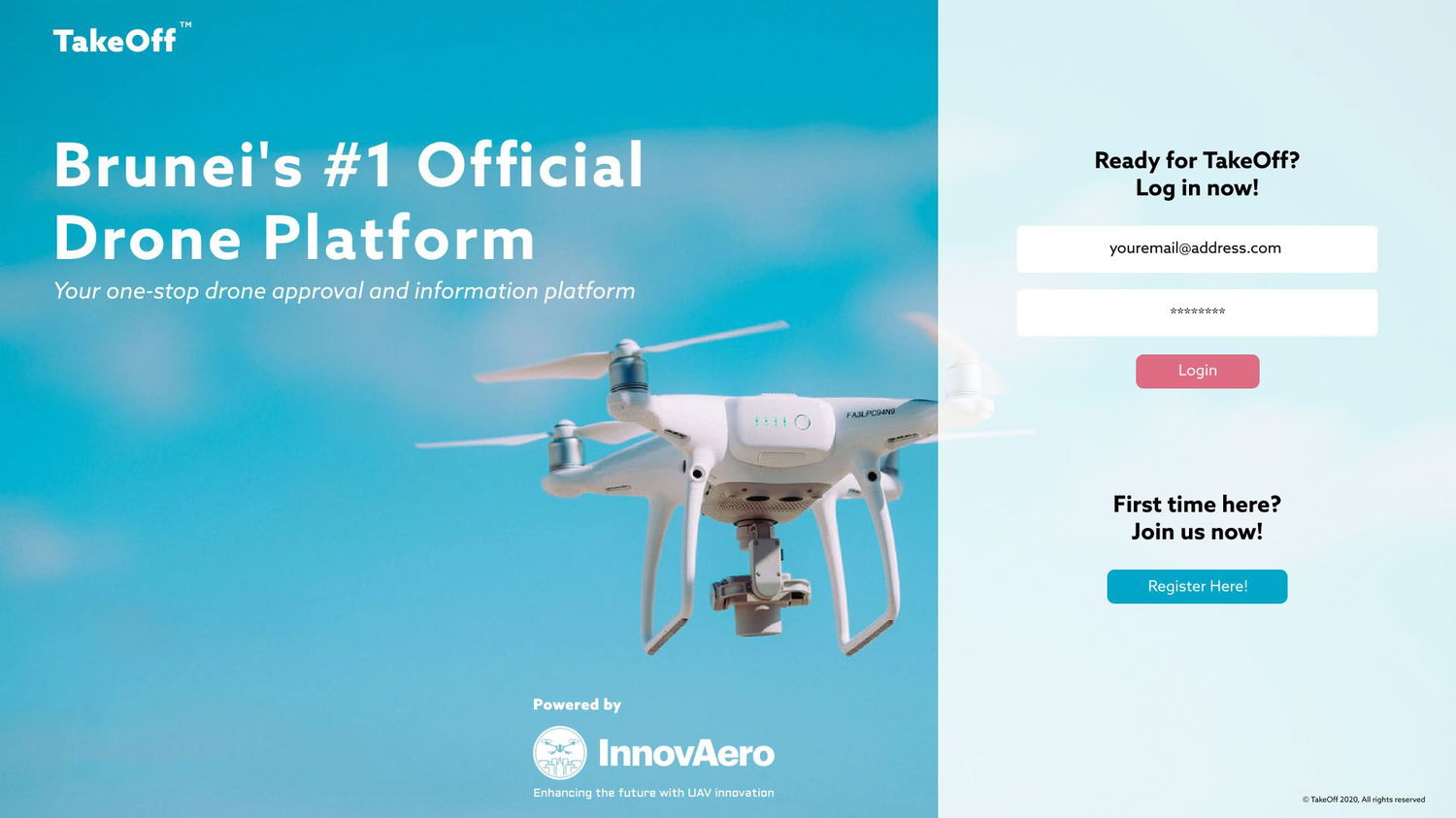 🔜 Brunei's Official Drone Platform
TakeOFF © is an upcoming all-in-one online platform developed by InnovAero for Unmanned Aerial Vehicles (UAV) — better known as Drones — in Brunei. The platform provides aircraft registration services, flying permit applications, insurance purchasing and renewal, and more. By connecting local drone pilots and operators with relevant authorities, TakeOFF enables easier accessibility for authoritative management to improve operational drone safety and responsibility within the country's airspace.
---
🖊️ Drone Registration
Registration of all drones and Unmanned Aerial Vehicles (UAV) above 250g.
🦺 Insurance Application
Purchasing and renewal of insurance for pilots and aircraft.
👨‍⚖️ Rules and Regulations
Easy access to rules and regulations for operating Unmanned Aerial Vehicles.
If you're interested in learning more about TakeOFF and be notified of any updates and when it officially launches, kindly fill in the form below.